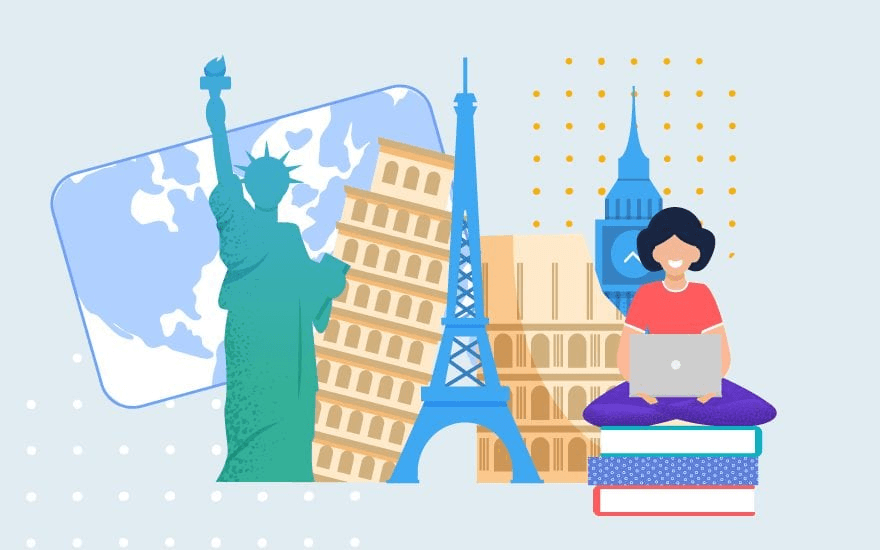 How to Excel Academically while Studying Abroad
Studying abroad is a revolutionary experience that offers unique academic opportunities and the opportunity to immerse yourself in a different culture. However, achieving academic success in a foreign environment can be difficult. In this blog, we  provide you with valuable insights and effective strategies to help you succeed academically while studying abroad. Whether you're going to the US, UK, Australia or another study destination, these tips will help you achieve your academic goals. Let's dive in!
1. Plan ahead with acchawalacollege counselling:
Before you study abroad, take the time to plan and set your  academic goals. Familiarise yourself with the course requirements, curriculum and grading system of the host university. Understand deadlines for assignments, tests and projects. Create a study plan that allows you to manage your time effectively and balance your work with extracurricular activities.
2. Consider cultural differences: 
Studying abroad offers a unique opportunity to study and get to know different cultures. Embrace the diversity around you and use it to your advantage. Interact with local students and international students to gain new perspectives. Attend cultural events, join clubs or organisations, and attend seminars or workshops. These experiences will not only enrich your academic journey, but also broaden your horizons.
3. Apply for academic support with acchawalacollege: 
Don't be afraid to seek academic support if needed. Foreign universities often offer a variety of resources to help students succeed academically. Take advantage of services such as writing centres, tutoring programs, and academic advisors. These professionals will help you improve your writing skills, understand complex concepts and organise courses effectively.
4. Actively participate in class: 
Active participation in class is crucial to academic success. Be attentive, take thorough notes, and ask questions if you need clarification. Participate in discussions, offer your perspectives and participate in group projects. This will not only show your commitment, but will help you better understand the subject  and build connections with professors and classmates.
5. Develop effective study habits: 
Establishing effective study habits is essential to academic success. Find a study environment that suits you, whether it's a quiet library, a cosy cafe or your bedroom. Break  your coursework into manageable chunks, set realistic learning goals, and stick to a consistent study routine. Use techniques such as active reading, summarising information, and regular review to reinforce  learning.
6. Use technology and online resources:
Use technological advances and online resources to improve your academic performance. Use productivity apps, time management tools, and digital notebooks to stay organised. Use online libraries, research databases, and academic journals to complete your research and gain in-depth knowledge. In addition, online learning groups and forums can facilitate collaborative learning and discussion.
7. Take care of your well-being:
Maintaining a healthy balance between academics and self-care is critical to continued success. Prioritise your well-being, get enough sleep, eat nutritious foods and exercise. Take breaks, practice mindfulness and seek support when you feel overwhelmed. A healthy mind and body will contribute greatly to your academic success.

In-short
Studying abroad offers many academic opportunities, but success requires commitment, adaptability, effective strategies and active counsellor like acchawalcollege.com. By planning ahead, considering cultural differences, seeking support, actively participating in class, developing good study habits, using technology, and putting your well-being first, you can succeed academically and immerse yourself in a new and enriching educational environment. Remember that studying abroad is not only about academic achievement, but also about personal growth and cultural exploration. We wish you a fulfilling and successful academic journey!